Vesper VHF/AIS Cortex V1 paket
Ritningar & Manualer
Produktspecifikation
I kartong:
M1 Basenhet
H1 kabelansluten handenhet
GPS-antenn (10m kabel)
Strömkabel
Kablage för relä och externa sensorer
NMEA 2000 dropkabel
NMEA 2000 T-kontakt
Specifikation H1 handenhet:
General
Size
164.8 mm x 71.8 mm x 21.4 mm (6.4882" x 2.8268" x 0.8425")
Power Supply
12V, 1A max, 200mA nominal, 12 -24V compatible
Battery
Lithium Polymer, 2 hour full charge, >12 hours nominal operation
Weight
235g
Environmental
Waterproof (IPx7)
Operating temperature
-25°C to +55°C (-13°F to 131°F)
Audio
3W Class D amplifier, THD < 5% @ 85dBA
Display
Screen
LCD TFT Si, 640 x 800, 24bit Colour
Touch
Capacitive, optically bonded to LCD. Glove and salt water operable.
Backlight
600 cd/m2. Ambient light sensor for auto dimming
Specifikation M1 basenhet:
GENERAL
Size
168mm x 168mm x 58.7mm depth (6.6142" x 6.6142" x 2.3110")
Power Supply
9-33V. 12V: 6A max, 500mA nominal
Weight
770g (1.7lbs)
Environmental
Waterproof (IPx7)
Operating Temperature
-25°C to +55°C (-13°F to 131°F)
Supported Protocols
AIS Class B SO-TDMA, VHF Voice, Class D DSC, ATIS (user configurable, EU region), NOAA Weather (US region)
Transmitter Frequency Error
Less than 300Hz
Antenna Connector
SO239
Splitter
Max input power 25W, Insertion Loss RX 0dB, TX < 1dB
Splitter Connector
BNC (2W)
VHF
VHF Frequency Range Transmit
156.025–161.600 MHz
VHF Frequency Range Receive
156.050–163.275 MHz
Dedicated Rx Channels
3
Power Output
25W, 1W (High, Low)
Regions
USA, CAN, INT
Sensitivity (12 Db Sinad)
-116 dBm
Adjacent Channel Selectivity
80 dB
Spurious Response
70 dB
Intermodulation
70 dB
Spurious Emissions
Less than –80 dBc (at 25 W)
Max Audio Output Power
10W, < 1% THD
Direct Calling (DSC)
Class
D
Dedicated Receive Channels
1
Sensitivity (1% Ber)
-113 dBm
Adjacent Channel Selectivity
80 dB
Spurious Response
70 dB
Intermodulation
70 dB
AIS
Class
SO-TDMA Class B
Dedicated Receive Channels
2
Frequency Range
156.025 – 162.025 MHz
Power Output
5W, 1W (High, Low)
AIS Sensitivity (20% Per)
-112 dBm
Adjacent Channel Selectivity
80 dB
Spurious Response
70 dB
Intermodulation
65 dB
GNSS
Sensitivity
-167dBm
Constellations
GPS, GLONASS, Bei Dou, Galilleo
Channels
72
Differential Support
SBAS, WAAS, EGNOS
Navigation Rate
10Hz
Connector
SMA
Certifications
IEC 61108
Features
Anti-jamming, Anti-spoofing
Networking
Nmea 2000 Gateway
1 x Isolated Micro-C male port, AIS and GPS PGN output, Gateway Translations to/from NMEA0183
Nmea 0183
1 x Isolated NMEA0183 ports, AIS and GPS sentences, Gateway Translations to/from NMEA2000, 4800 / 38400 baud
Wireless
Access Point for up to 10 devices, 2.4GHz, 802.11b/g/n, Integrated Antenna, SMA-RP external antenna port (optional)
Wireless Security
WPA2 Personal
Cloud Connectivity
LTE-Cat1 with 3G fallback (USA), 3G (Canada, EU, Asia), Integrated SIM, Integrated Antenna, SMA-RP external antenna port (optional)
Control Outputs
2 Outputs. Low side driven (max 200mA)
Sensors
Heading
9-Axial, Internal use only, Accuracy: +/- 1 deg, Updated rate: 10Hz (max)
Barometer
Update rate 1Hz max (averaged)
Battery Voltage
Measured at power input
External Sensor Inputs
5 Inputs, Digital (0-24V), Analog (0-10V)
Audio
Supported Functions
VHF RX, Alarms
Amplifier
10W Class D, THD < 1%
Speaker
4 ohm
Vesper Cortex en avancerad touchskärm-utrustad multistations-VHF med kombinerad smartAIS, övervaknings och styrningsfunktionalitet via smartphone app. Class B transponder med den senaste SOTDMA-tekniken och inbyggd antennsplitter.
Vespers smartAIS varnar proaktivt för potentiella kollisioner, draggning och man-över-bord situationer. Strömförbrukningen är mycket låg och även om smartphones och skärmar är avstängda kan Cortex ändå larma vid fara.
Läs mer om Cortex här: Innovativ Teknik – Vesper Cortex 
Levereras med kabelansluten handenhet och kan kompletteras med upp till 10st trådlösa Cortex H1P handenheter.
Paketet inkluderar M1 basenhet, kabelansluten H1 handenhet och nödvändiga tillbehör (se produktspecifikation).
Inbyggd Class B SOTDMA med no-loss antennsplitter.
Inbyggd Wi-Fi och internetuppkoppling (inbyggt e-sim) för kontroll och övervakning ombord och på andra ställen där internetanslutning erbjuds via app.
Låg strömförbrukning på endast 6w vid maxförbrukning.
Vattentät enligt IPX7 vid installation enligt manual.
10Hz GPS-antenn för mycket hög uppdateringsfrekvens.
4-tums multi-touch skärm med Gorilla Glass för optimal hållbarhet.
Enkel enhandsmanövrering av handenhet med touchskärm, knapphjul och funktionsknappar.
Touchskärm som kan användas med handskar och blöta händer.
Skärm med hög ljusstyrka och betraktningsvinkel.
85 dB högtalare för att alltid höra varningar och VHF-kommunikation.
Kombinerad VHF och AIS direkt i handkontrollen.
DSC-funktion med uppringning till specifikt fartyg med enkel knapptryckning.
Kan användas tillsammans med Navionics Boating APP för att visa faktiskt AIS-information direkt i din Navionics-app. Läs mer här.
Kompatibel med AIS-förberedda plottrar och multifunktions-displayer (MFD) från varumärken som Humminbird, B&G, Furuno, Garmin, Lowrance, Raymarine, Simrad med mera.
GPS-signalen kan delas ut via NMEA2000 för att användas av annan kringutrustning.
Samlar NMEA2000 information och översätter det tillsammans med AIS samt GPS-data för överföring till NMEA0183 och WiFi.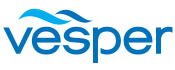 Beställningsinformation
I lager

Begränsat antal

Ej i lager
Lagerstatus uppdateras en gång per timma och är endast en uppskattning
Kontakta Återförsäljare för beställning.
Artikelnummer
Benämning
Pris

(inkl. moms)

I lager

CORTEXV1
Vesper VHF/AIS Cortex V1 paket
28 995,00

kr
Tillbehör
Beskrivning
Pris

inkl moms

El-installationsmaterial
Visa

Kablar, kontakter och adaptrar
Visa

Nmea 2000 kablar & adaptrar
Visa

Cortex Extern 3G/4G antenn
1 595,00

kr

Visa

Cortex extern gps antenn
1 595,00

kr

Visa

Cortex Extern högtalare / 1st
645,00

kr

Visa

Cortex H1 trådbunden fjärr
8 995,00

kr

Visa

Vesper VHF/AIS Cortex trådlös
8 995,00

kr

Visa
Ritningar & Manualer
Produktspecifikation
I kartong:
M1 Basenhet
H1 kabelansluten handenhet
GPS-antenn (10m kabel)
Strömkabel
Kablage för relä och externa sensorer
NMEA 2000 dropkabel
NMEA 2000 T-kontakt
Specifikation H1 handenhet:
General
Size
164.8 mm x 71.8 mm x 21.4 mm (6.4882" x 2.8268" x 0.8425")
Power Supply
12V, 1A max, 200mA nominal, 12 -24V compatible
Battery
Lithium Polymer, 2 hour full charge, >12 hours nominal operation
Weight
235g
Environmental
Waterproof (IPx7)
Operating temperature
-25°C to +55°C (-13°F to 131°F)
Audio
3W Class D amplifier, THD < 5% @ 85dBA
Display
Screen
LCD TFT Si, 640 x 800, 24bit Colour
Touch
Capacitive, optically bonded to LCD. Glove and salt water operable.
Backlight
600 cd/m2. Ambient light sensor for auto dimming
Specifikation M1 basenhet:
GENERAL
Size
168mm x 168mm x 58.7mm depth (6.6142" x 6.6142" x 2.3110")
Power Supply
9-33V. 12V: 6A max, 500mA nominal
Weight
770g (1.7lbs)
Environmental
Waterproof (IPx7)
Operating Temperature
-25°C to +55°C (-13°F to 131°F)
Supported Protocols
AIS Class B SO-TDMA, VHF Voice, Class D DSC, ATIS (user configurable, EU region), NOAA Weather (US region)
Transmitter Frequency Error
Less than 300Hz
Antenna Connector
SO239
Splitter
Max input power 25W, Insertion Loss RX 0dB, TX < 1dB
Splitter Connector
BNC (2W)
VHF
VHF Frequency Range Transmit
156.025–161.600 MHz
VHF Frequency Range Receive
156.050–163.275 MHz
Dedicated Rx Channels
3
Power Output
25W, 1W (High, Low)
Regions
USA, CAN, INT
Sensitivity (12 Db Sinad)
-116 dBm
Adjacent Channel Selectivity
80 dB
Spurious Response
70 dB
Intermodulation
70 dB
Spurious Emissions
Less than –80 dBc (at 25 W)
Max Audio Output Power
10W, < 1% THD
Direct Calling (DSC)
Class
D
Dedicated Receive Channels
1
Sensitivity (1% Ber)
-113 dBm
Adjacent Channel Selectivity
80 dB
Spurious Response
70 dB
Intermodulation
70 dB
AIS
Class
SO-TDMA Class B
Dedicated Receive Channels
2
Frequency Range
156.025 – 162.025 MHz
Power Output
5W, 1W (High, Low)
AIS Sensitivity (20% Per)
-112 dBm
Adjacent Channel Selectivity
80 dB
Spurious Response
70 dB
Intermodulation
65 dB
GNSS
Sensitivity
-167dBm
Constellations
GPS, GLONASS, Bei Dou, Galilleo
Channels
72
Differential Support
SBAS, WAAS, EGNOS
Navigation Rate
10Hz
Connector
SMA
Certifications
IEC 61108
Features
Anti-jamming, Anti-spoofing
Networking
Nmea 2000 Gateway
1 x Isolated Micro-C male port, AIS and GPS PGN output, Gateway Translations to/from NMEA0183
Nmea 0183
1 x Isolated NMEA0183 ports, AIS and GPS sentences, Gateway Translations to/from NMEA2000, 4800 / 38400 baud
Wireless
Access Point for up to 10 devices, 2.4GHz, 802.11b/g/n, Integrated Antenna, SMA-RP external antenna port (optional)
Wireless Security
WPA2 Personal
Cloud Connectivity
LTE-Cat1 with 3G fallback (USA), 3G (Canada, EU, Asia), Integrated SIM, Integrated Antenna, SMA-RP external antenna port (optional)
Control Outputs
2 Outputs. Low side driven (max 200mA)
Sensors
Heading
9-Axial, Internal use only, Accuracy: +/- 1 deg, Updated rate: 10Hz (max)
Barometer
Update rate 1Hz max (averaged)
Battery Voltage
Measured at power input
External Sensor Inputs
5 Inputs, Digital (0-24V), Analog (0-10V)
Audio
Supported Functions
VHF RX, Alarms
Amplifier
10W Class D, THD < 1%
Speaker
4 ohm